Confirmation photos at fire alarm
expandable with up to 99 sensors
personal floor plan display
Wireless smoke detector with lithium battery (5years)
Confirmation photos even with fire alarm
Imagine, you are on the way and receive an alarm from a smoke detector. No technology in this world is 100% safe, it can sometimes come to an unwanted triggering.
In traditional alarm systems 2 false trips per year are even state of the art and should be accepted.
SmokeTab offers a solution with additional confirmation photos. When a fire alarm comes, you will get photos of the scene. If you see smoke or flames in the photos then this is a clear confirmation of the alarm.
Everywhere control
With the newly developed Internet portal you can access your fire panel from any device, be it smartphone, tablet or computer from anywhere in the world. No software or app is required, there are no settings to make and no plug-ins to install. All you need is Internet access, your e-mail address and your password. For example, you can already recall or change all the sensors and make many other settings.
To show you how easy it works and what the online portal for your fire panel looks like, we have installed a demo center and connected it to the online portal. You can test the demo version by clicking on the image.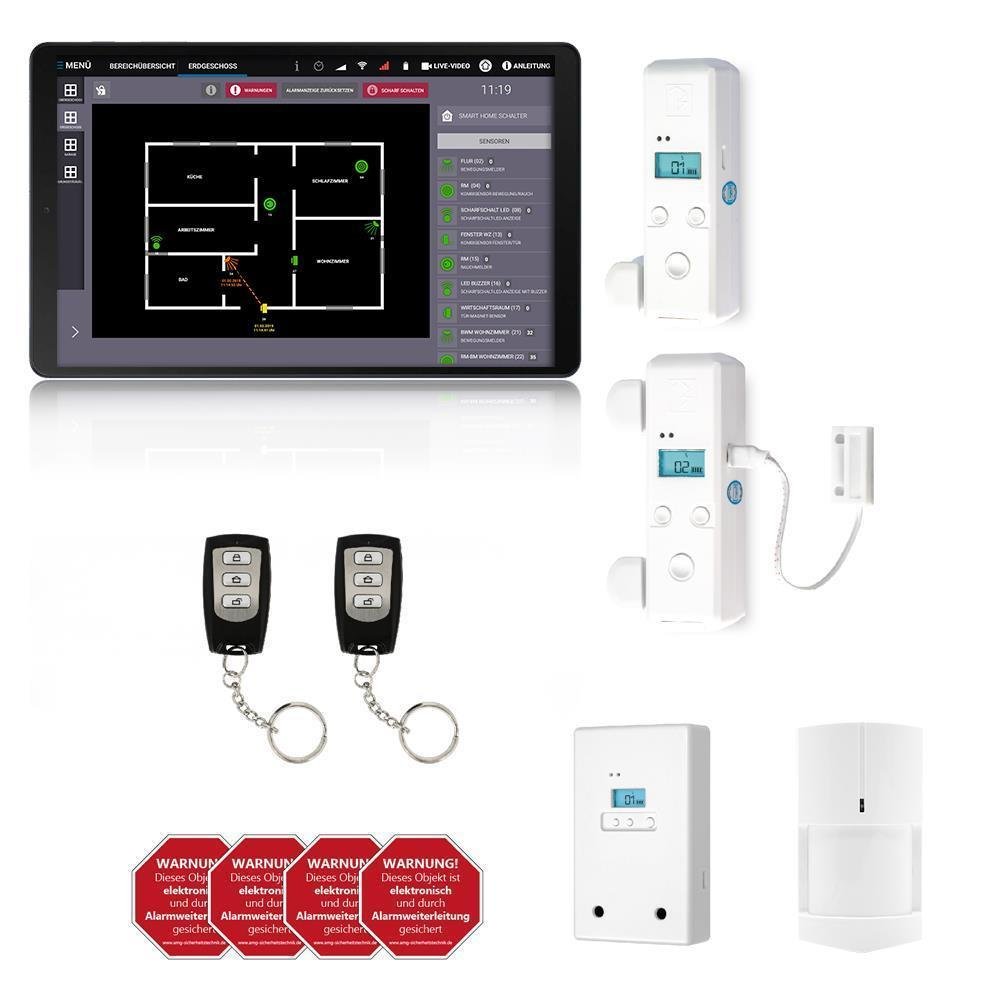 NEW: Fire alarm panel with your personal floor plan
You can create your own floor plan of the house (even for several floors) in just 3 minutes on the display of the fire alarm panel and position the smoke detectors accordingly. In the event of an alarm, the display of the control panel indicates exactly in which floor / room the alarm was triggered. This offers considerably more security, because you do not have to go into danger to seek out the source of the fire. The video below shows you how easy it is to create your own floor plan.
We have aroused your interest? Please leave your contact details. We will get back to you as soon as possible.
You would like to purchase the system?