CarPro-Tec Fusion 4G
The CarPro-Tec Fusion 4G is the innovation to secure your vehicle, because it combines an alarm system and a full-featured GPS tracker in a housing.
CarPro-Tec Fusion 4G is the first and only GPS alarm system on the market that is simply plugged into the vehicle via the cigarette lighter. The alarm system then secures doors and trunk against opening without further wiring, secures windows against knocking and the vehicle against driving away or towing.
Facts
GeoFence (GeoZaun) Alert, Speed alert, Smart Live Tracking (1 position every 3-5 minutes).
Installation without workshop costs, No Cabling, Easy Installation.
No specialist knowledge necessary for commissioning.
In case of alarm you can receive call, SMS and the position of your vehicle (depending on the SIM).
Secures complete vehicle to open against doors and trunk, smash in windows, tow vehicle or drive away.
Extremely loud interior siren drives every offender out of the vehicle.
Integrated battery secures the function of the device up to 14 days.
Programming / Changing the default settings is easy via SMS commands.
CarPro-Tec Fusion 4G is suitable for cars, campers, caravans and trucks of all ages and manufacturers. There are no sensors or additional cabling for power supply necessary, just put the CarPro-Tec Fusion 4G in the glove box or under the seat or in the trunk, the vehicle is already fully secured. For monitoring, CarPro-Tec Fusion 4G is armed by means of a wireless remote control, a flashing LED indicates the monitoring status.
If monitoring is not required while driving, the alarm module of the CarPro-Tec® GPS will be disarmed by remote control. The GSM / GPS module can work as a full GPS tracker with recording of the entire route. You have an app and a browser version for tracking. Unlike many other GPS portals, the tracking software is permanently free.
Battery life up to 2 weeks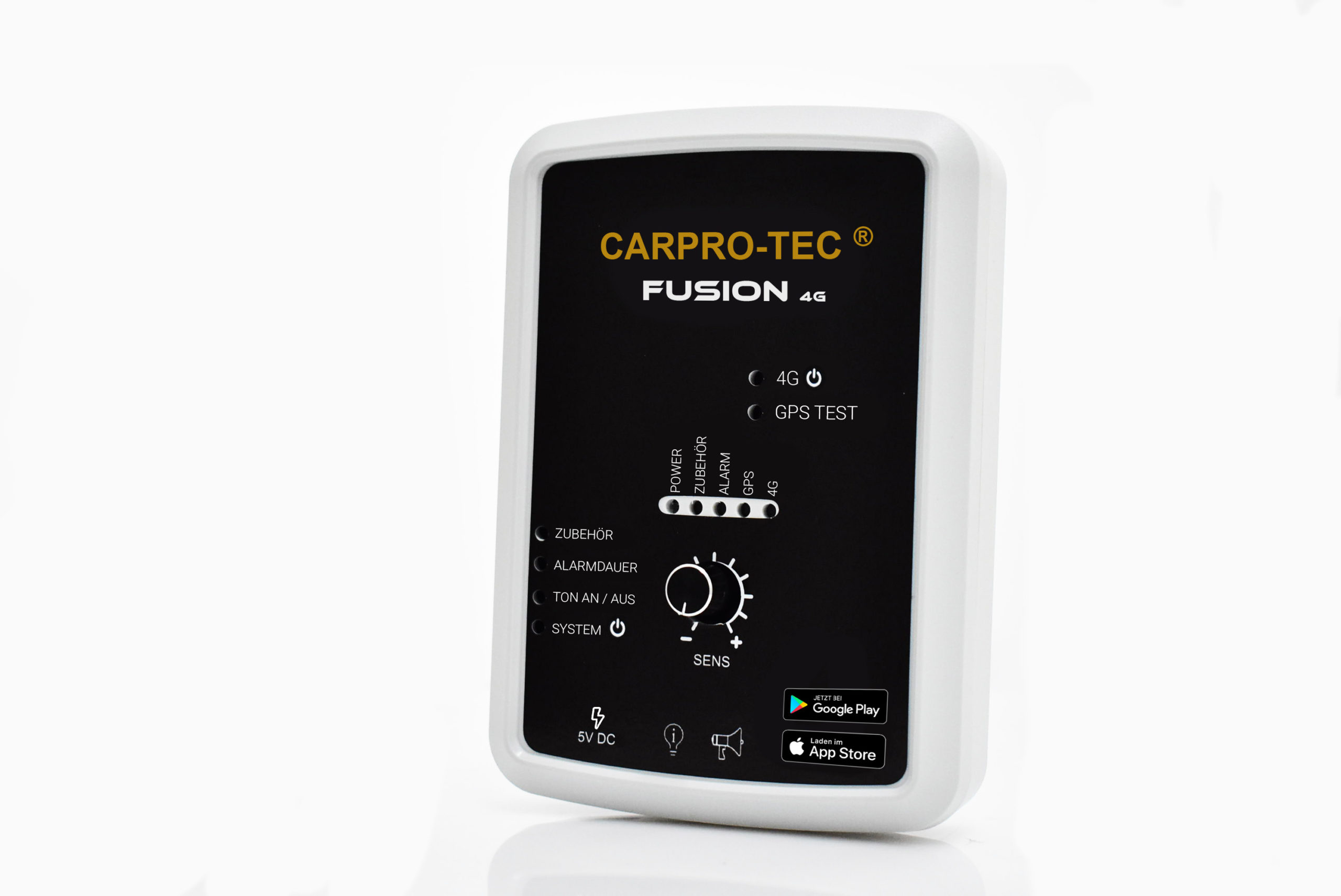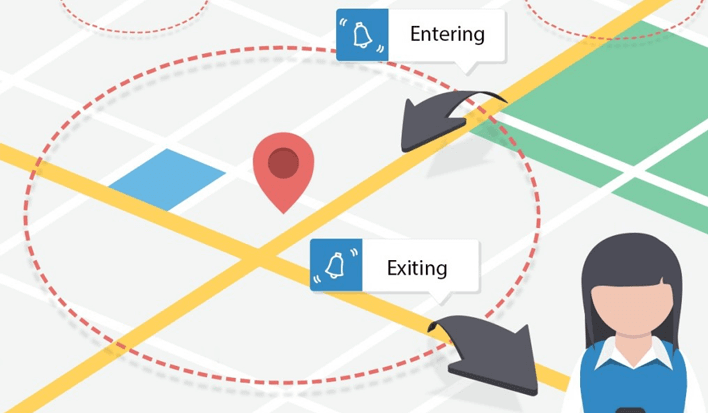 Geofence, live tracking and speed alert.
In addition to GPS position transmission while driving, you can also set GeoFence Range-Monitoring. Triggering by exceeding the GeoFence borderline can be used with any SIM card with data volume and leads to sending an alarm / info e-mail to the customer's own e-mail address. Only the GeoFence area you create yourself in the online portal for your purposes. We have already set up the activation of the GeoFence alarm by e-mail before sending it (data consumption: 1x GeoFence alarm e-mail = 10x GPS position in the online portal). If necessary, it is also possible to set up Smart Live Tracking, which means a GPS positioning every 3-5 minutes (data consumption!) Independent of movement or the use of a speed alarm.